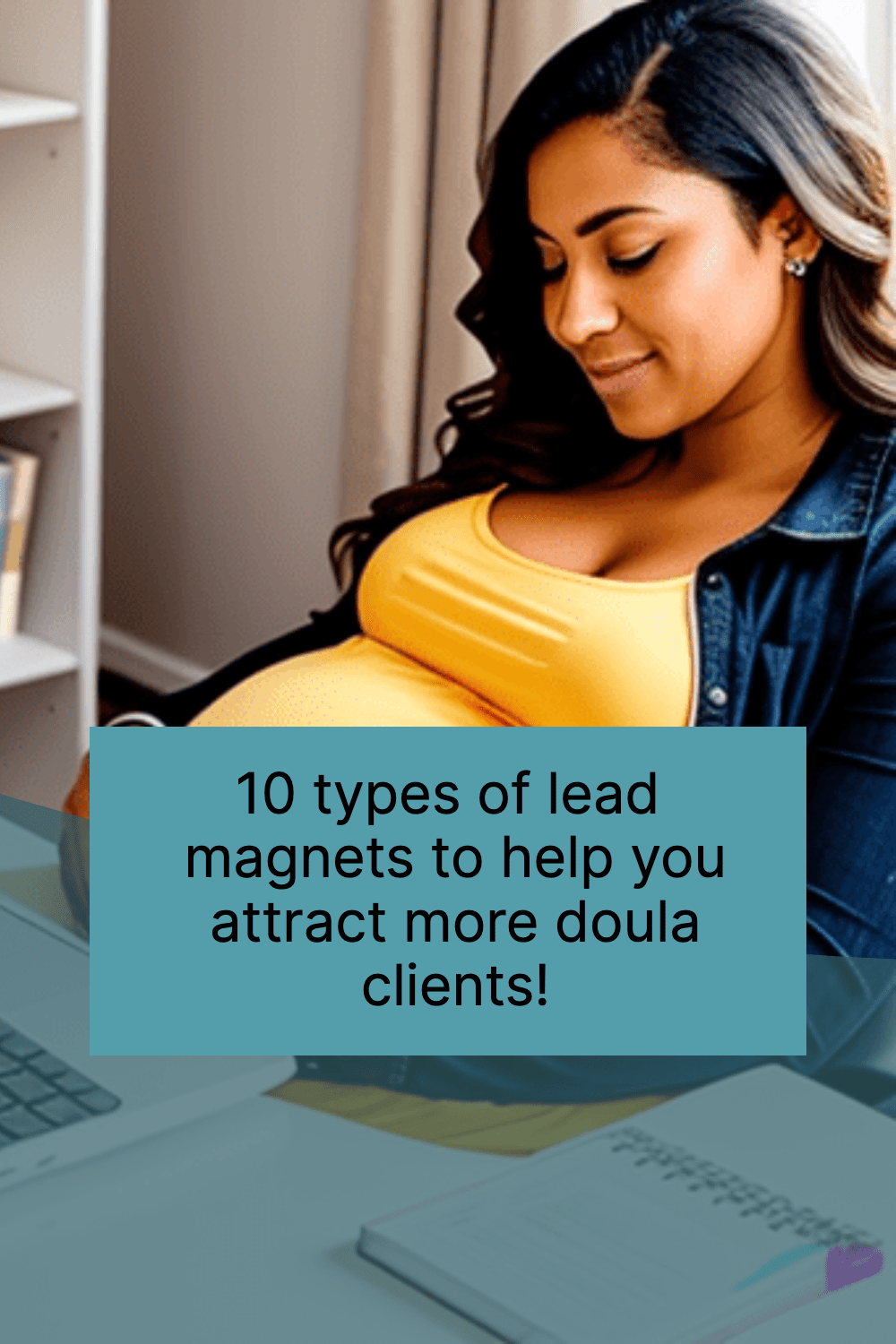 Doulas are often trying to think about how they can attract potential clients and get them to their website. One way that you could consider doing this is with a lead magnet. A lead magnet is an incentive offered to potential clients in exchange for their contact information, such as an email address or phone number. Lead magnets can be digital items, such as ebooks, reports, webinars, checklists, and more. They are designed to attract prospects, convert them to leads, and nurture them into customers, also known as list building. Lead magnets are a great way to build your list of contacts and expand your reach.
This lead magnet is something that the client should be able to use to either understand your doula business better or gain information to make something easier.
Here are ten different types of lead magnets you can consider for your doula business:
A downloadable e-book about how to create a successful birth plan
A monthly newsletter with the latest pregnancy, postpartum, and baby-related news and tips
A free printable checklist with questions to ask prospective doulas
An audio recording of interviews with experienced doulas sharing advice for birth and beyond
A comprehensive guide to choosing a doula
A webinar or video series on the basics of working with a doula
A free online course on labor support techniques with a doula
A printable list of your favorite pregnancy and parenting books as a doula
A free consultation with a doula to answer any questions
A downloadable collection of pregnancy and postpartum-related resources and tools
While there are different types of lead magnets, you can also use a variety of topics with each type of lead magnet. I'd recommend that you decide what type of lead magnet you'd like to do, such as a handout or short video, then brainstorm a list of topics you could make. Pick the final two or three and start working. You may find that the first one done is the one you go with or some may not be as easy to do as another.
You can either have your lead magnet live on your website or you can use it as a printed handout during baby fairs, childbirth classes, or anywhere you're a guest speaker.
A lead magnet should be branded with information from your doula business, with clear contact information.