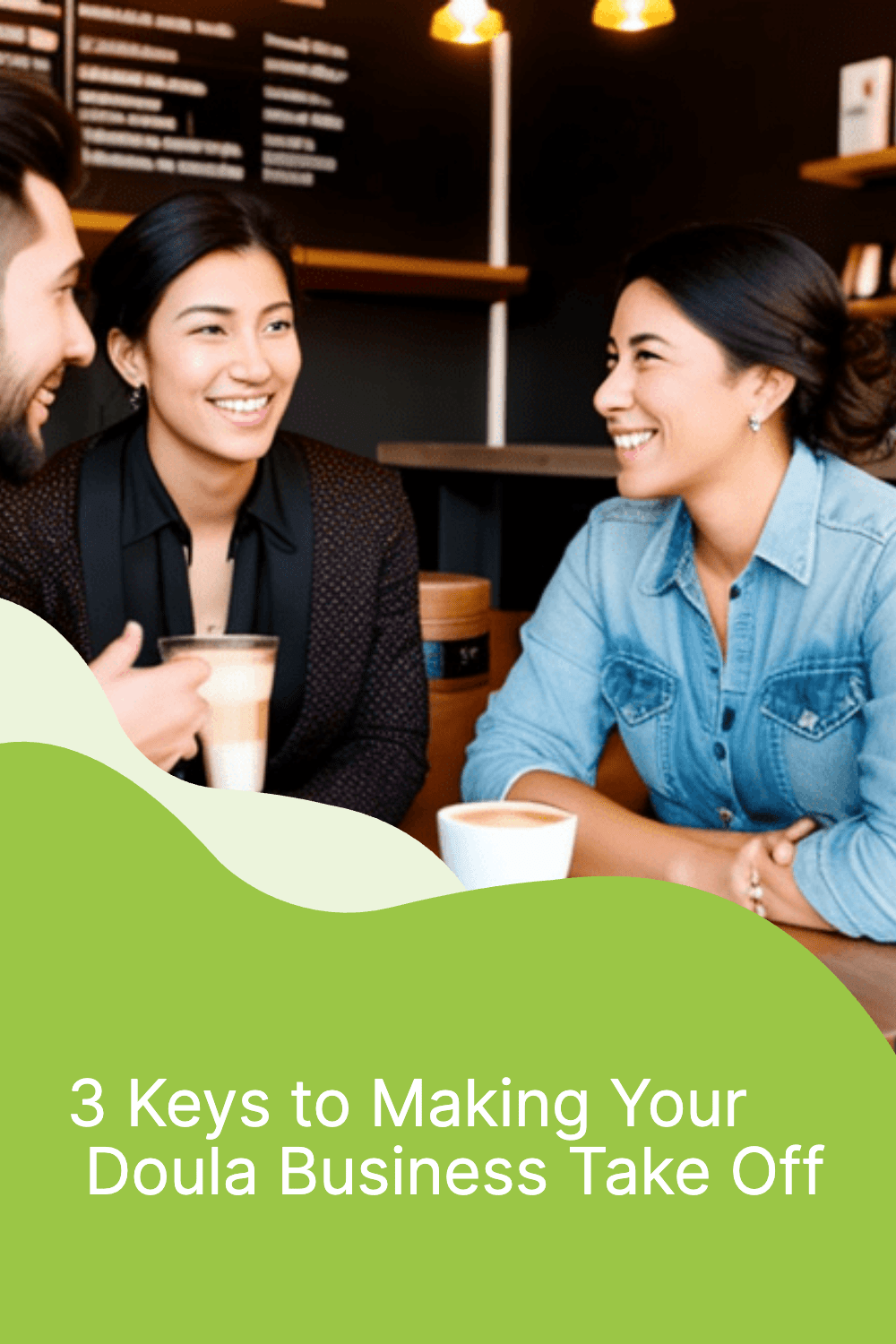 1. Identify Your Niche & Target Market
Identifying your niche and target market is an essential part of setting up your doula business. Believe it or not, not every pregnant person is your ideal client and it's important to narrow down your target audience. To do this, start by researching your market to find a niche that resonates with your skills and experience. For example, you could focus on first-time parents who are looking for guidance and emotional support, or parents of twins who need extra help navigating the challenges of a multiples birth. You might specialize in providing vaginal birth after cesarean (VBAC) services, or offer bereavement doula services to families who experience pregnancy or infant loss.
Once you've identified your niche, it's time to define the characteristics of your ideal client. Think about the types of families you'd like to serve, the types of services they're seeking, and their geographic location. Once you have a clear picture of your ideal client, you can tailor your marketing efforts to reach those who fit the profile. You can create content, form partnerships, and use social media to spread the word about your doula business and build relationships with your target audience.
2. Develop Effect Marketing Strategies
Developing effective marketing strategies is key to the success of any business. A comprehensive marketing plan that takes into account your target audience and the tactics used to reach them is essential. This plan should include both online and offline marketing tactics such as search engine optimization, email marketing, direct mail, and advertising.
Social media is also an important tool in reaching target audiences, though it should be used as a tactic to support a larger marketing strategy. It is important to ensure that your materials are being seen by the people you want to hire you. Consider using analytics to track the success of your marketing efforts and adjust your strategy as needed.
Additionally, ensure that the content of your materials is tailored to the audience you are targeting. If you are looking to reach a particular group, it is important to use language and imagery that speaks to them. With a well-thought-out marketing strategy, you can ensure that you are successfully reaching and engaging with your target audience.
3. Build a Network of Referrals
Building a network of referrals is an effective way to gain free word-of-mouth marketing for your business. Start by nurturing relationships with both current and potential customers, as well as with professionals in related fields such as massage therapists, OBs and midwives, doulas, and lactation professionals. You can also reach out to your colleagues and ask them to pass along your name and services to those they know. Additionally, consider offering group packages with those who refer others to you. Doing so will show your appreciation and help promote your business even further. An example might be working with a massage therapist for a combined birth doula and prenatal massage package. Your client saves a bit of money and gets both services, but you and the massage therapist both get a new client and split the discount.
Ask your current clients for referrals and be sure to provide them with an exceptional customer experience that will encourage them to continue recommending you. This includes making sure that you ask them to review your services. Networking and cultivating relationships with these people can help you expand your referral network and reach a broader audience.