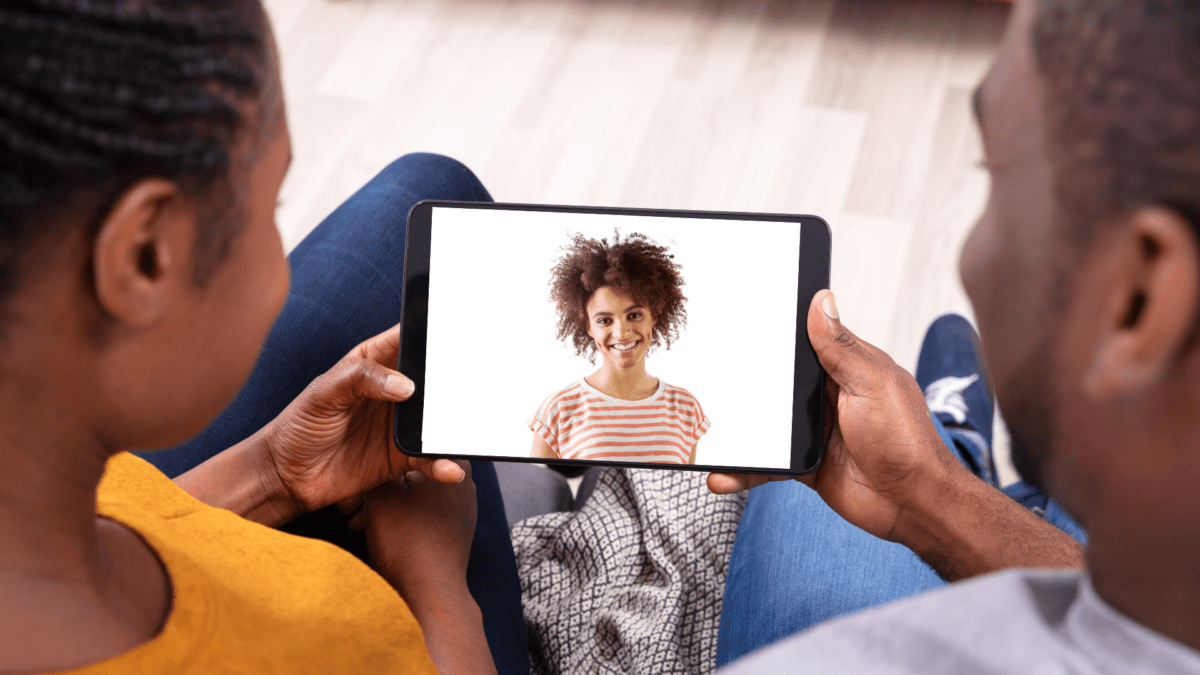 by Connie Sultana, LCCE, CD(DONA), BDTCD(DONA)

I am hoping you will add ideas to this so that we are able to offer doulas as comprehensive as possible preparation for providing virtual support when in-person support is absolutely not an option.

In Northern California, USA,  most hospitals allow 1 support person. No hospitals that I am aware of are currently allowing 2.  Birthing people are being forced to choose, and most choose their partner.  But several mothers remain open to the idea of receiving support virtually from their doulas. Many doulas have pivoted their work to include this service. Websites have been updated. Pages have been created. Contracts have been re-written. Doulas are being paid for virtual support.

With these doulas in mind, I have written some practical tips. You may recognize your own ideas in them! They are from my brain and personal experience, as well as some of the best doulas and childbirth educators I know.

When Doulas Must Provide Support at a DistanceIn a virtual platform, almost everything a doula offers can still be provided:
helping to find a comfortable position
providing reminders about rest and hydration
providing guidance, relaxation and coping skills
helping to answer questions
helping to formulate questions for care providers
guiding the partner through hands-on bodywork that cannot be provided from afar

Before labor:
After choosing a format to use like Zoom or even FaceTime, it's a good idea to walk your client through a session of doing it in advance of the actual Labor Day. If you are using Zoom, you might consider accumulating a collection of videos of positions and comfort measures that you would like partners to learn to do in advance. You may have to make some of these short videos yourself in advance. At 2 a.m. you may not want to wake your daughter so you can demonstrate the double-hip squeeze!You can collect from online sources. During the course of labor these videos can be dropped into the chat box on Zoom. When providing labor support at the hospital virtually, it is a good idea to check in in advance on what the Wi-Fi connection will be.

Hopefully their own Wi-Fi will be good enough. Often times, depending on the hospital's guest Wi-Fi service is not effective. Be sure that you set realistic expectations with your clients in advance of them heading to the hospital. There is always potential for Wi-Fi to be ineffective in large buildings. Some institutions may not have good access with particular carriers. For example, our local Kaiser hospital had a poor connection with AT&T. However, Verizon always had a good connection. (PS they fixed that problem about a year ago).

Hospital Bag:
Be sure to share ideas for their birth bags. Items that you may carry in your doula bag may not be on their list of things to pack. Review items that you think they should take with them that you would normally have brought yourself. For example, I usually have a fan for myself and the partner to use to cool the laboring person during the resting time between pushing contractions. The partner may not have something like that in their bag. While any piece of paper in the room could potentially be used to as a fan, it is easier for you to say, "Now would be a good time to go get that fan you have in your birth bag".

Virtual Support Before During Pregnancy:
Prior to the birth you, may want to make voice recording files and share them. Examples are guided relaxation, meditation and affirmations. While you certainly can direct them to apps and other sources for that, it may be helpful to start "auditorially" creating that connection that you will be providing in advance of the birth. 

When Labor Begins:
Depending on regulations in your area, you may be able to join them in-person in early labor. Begin what you can of rituals, rhythm and relaxation at home, so that client can continue following your guidance with these at the hospital. Different doulas handle early labor support in varying ways. Many text in early labor. In the case of virtual support, consider establishing virtual contact early in labor, rather than by text. Allowing them to see and hear you early on in labor will help establish trust. They will begin to see that you are able to provide practical and appropriate suggestions. They will hear the calm in your voice or see the calm in your face. This can be helpful in avoiding heading to the birth location too early. Because of this early labor support, they will be more likely to actually continue to access your services when active labor begins.

Devices for Support at the Hospital:
Of course there are a variety of devices that birthing people can bring to the hospital. Laptops, Tablets and Smart-phones are obvious options. Ideally, you want this to be a hands-free experience for them. The birthing person and their partner may want to bring a long cord for charging purposes, as well as an emergency battery pack. 

Pros of a Laptop or Tablet:
can sit on tablecan sit on bed-stand next to bed-stand
your face will appear bigger to them

Cons of a Laptop or Tablet:
must have a large enough surface to rest on. This is often the tray table in the room. Nurses often move tables to do their work resulting in you needing to have someone put you back in place.

Pros of a Smart Phone
can be propped on a tri-pod in a variety of places in the room
can be blue-toothed to a speaker
can be attached on top of an IV pole, or even taped in place with a pop socket (with permission of the hospital staff)
Can rest on top of the "pump box" of an i.v. pole (with permission of the hospital staff)
IV poles tend not to be moved as much as tables in a room

Cons of a Smart Phone
may require the purchase of a tri-pod
your face will be small

Protocols for having the virtual device in the labor room:
As new staff members join the labor team, ask the partner to introduce you. Be sure that they put their device into "do not disturb mode". This will allow for an uninterrupted experience. Be prepared to have your device on mute, so they are not hearing background noises in your space. Be ready to "un-mute" it when you are providing verbal support. Remember that if the device you are shown on gets moved and you end up looking at the ceiling or something, they can still see you normally! Be aware of your resting face! Unintentionally, some of us may have a "BRF" (B*%chy Resting Face ;). As you speak, remember to look into the camera, not off to the side consider having lighting for your face. If the birthing family has two phones, you can always use the unused phone as a place to text the partner quietly. Remind partners not to plug into outlets with red outlet plates or unplug any devices in a hospital outletBe aware that at some hospitals, your device may have to be turned off during pushing times.

Join us for a discussion about tips and tricks for virtual doulas.

Connie has a printable and updated version on her site. You can also hear her talk about virtual doula work on this podcast from The Birth Geeks.


| | |
| --- | --- |
| | Connie Sultana is a childbirth educator, doula and trainer in California. You can find her workshops at ConnieSultana.com |