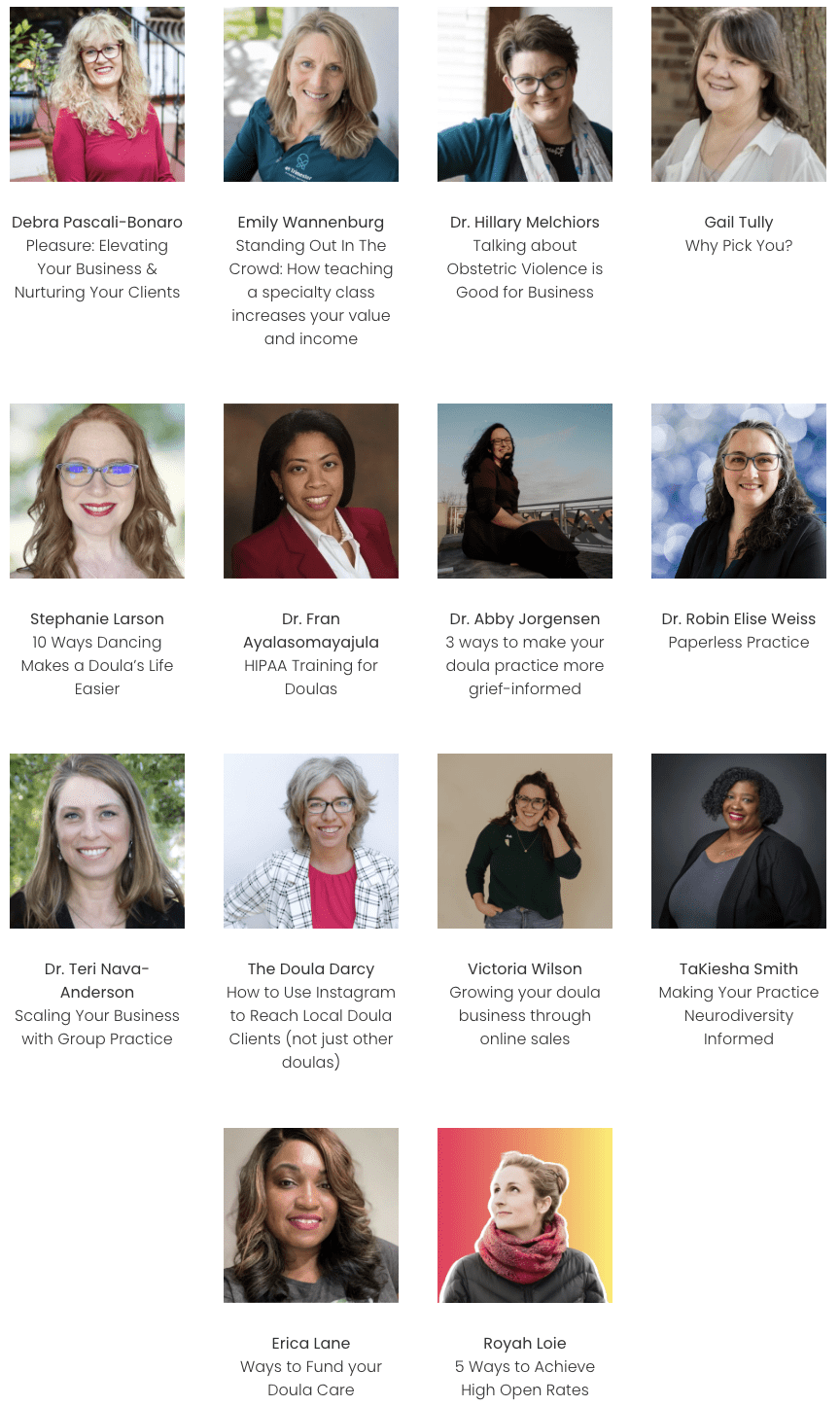 Ever felt the deep-seated desire to have a thriving, sustainable practice but found yourself hitting a few roadblocks? Believe me, I've been in those shoes! Starting out as a doula comes with its fair share of questions and doubts. What should you charge? Which opportunities should you pursue? And more importantly, how can you prevent burnout?
I've navigated those tricky waters and have now dedicated my energy to ensuring you don't have to go through the same pitfalls. This is the essence behind the Doulas Doing Business Summit. It's more than just another event—it's your opportunity to pave the way for a thriving doula practice.
So, why attend the Doulas Doing Business Summit?
Unparalleled Expertise: I've handpicked a lineup of amazing experts who bring in years of experience and a wealth of knowledge to help you streamline your practice.
Networking Opportunities: Through our exclusive Facebook group, you can connect with fellow doulas, engage with our speakers, and even snag some exciting prizes.
Absolutely Free: While the summit comes at no cost, we do offer an All Access Pass that promises added resources and an enhanced experience for those who want to dive even deeper.
Here's a snapshot of what to expect:
Dates: September 12-14
What's in Store? A 3-day extravaganza packed with sessions that provide actionable insights to help you carve out a sustainable doula practice.
Added Perks: The All Access Pass not only grants you bonus resources but also an elevated event experience that's totally worth it.
Taking the leap into the doula business can feel daunting, but with the right tools and guidance, the sky's the limit. Let the Doulas Doing Business Summit be your stepping stone to a prosperous future. Whether you're just starting out or looking to refresh your current practice, this summit promises to be a game-changer.
Mark your calendars, invite your doula buddies, and get ready to embrace the change you've been dreaming of!
Click here for all the details and registration
Cheers to building dreams and prospering together! See you at the summit!