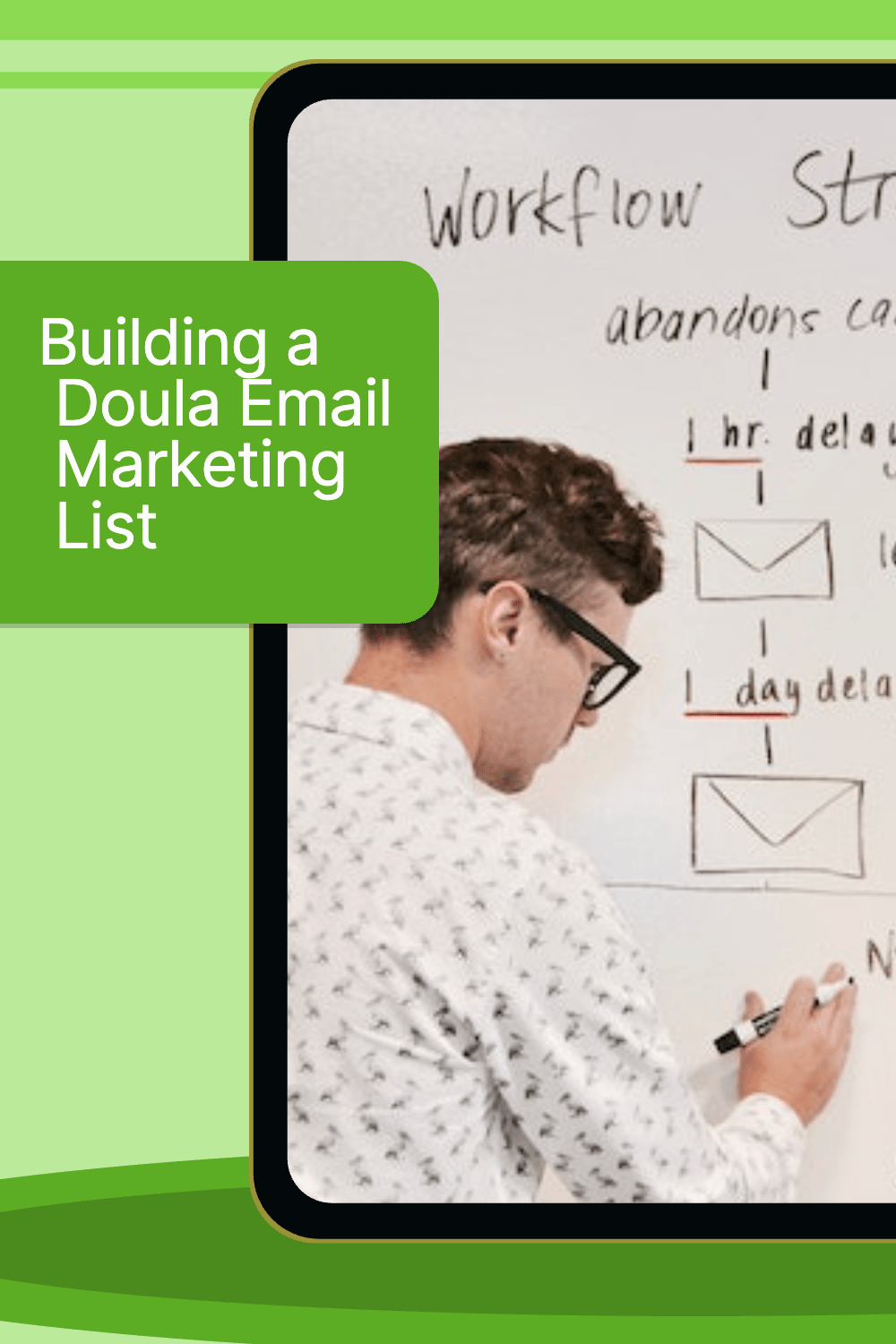 This post contains affiliate links, so I may earn a small commission when you make a purchase through links on the site at no additional cost to you.
Everyone is busy talking about social media as a way to build awareness and a brand for your doula business. I'm not going to tell you that it's a worthless endeavor because it's not, but what I will tell you is that you don't own the platform or the eyeballs. At any moment they can make changes to the platform that drastically impact your doula business.
To help mitigate any potential downfalls or various platforms, and to build something of your own that truly benefits your doula clients and potential doula clients, consider what you can do through email marketing.
I'm going to break down a couple of ideas on how you can do this:
Email marketing can be as simple as a newsletter you send your clients. This weekly or monthly email is where you highlight what is going on in your community for pregnant and newly postpartum families. This can take a bit more time and effort because you have to write this every week or month. On the plus side, it helps you keep people on your list long after pregnancy, so you're always front of mind.
It can be strategically highlighting people from your resource list. This can be weekly, bi-weekly, or monthly. If you have a smaller number of contacts, perhaps starting out as monthly may be best. You can always increase it as your resources grow. This makes your clients and your referrals happy as they are getting free media coverage of their work. Building it will be more time intensive, but after you've been through some and start to recycle, it may be easier. This will also see plenty of shares to friends. TIP: Don't forget to include something you've got going on too!
You can do something like 52 weeks of pregnancy and 52 weeks of postpartum. This lends itself best to a weekly format. It would be two separate lists that function independently. Once written – this could be automated so you just let people sign up. TIP: You can use things like FloDesk, Mailchimp, etc. to help automate these functions. By having a postpartum version too, people will keep getting emails from you, and you can even extend this to 104 weeks (two years) to stay top of mind. As you're building this it can be expanded a month at a time to mean you don't have to sit down with 52 things all at once. TIP: Use a spreadsheet to categorize ideas and URLs used. It can be quick website reviews, tips for parents, or favorite books. You could even sprinkle in some of your resources!
So maintaining your own email list can be super easy and pay off when you need to contact people in your area – both current and past clients. How will YOU use your email list?