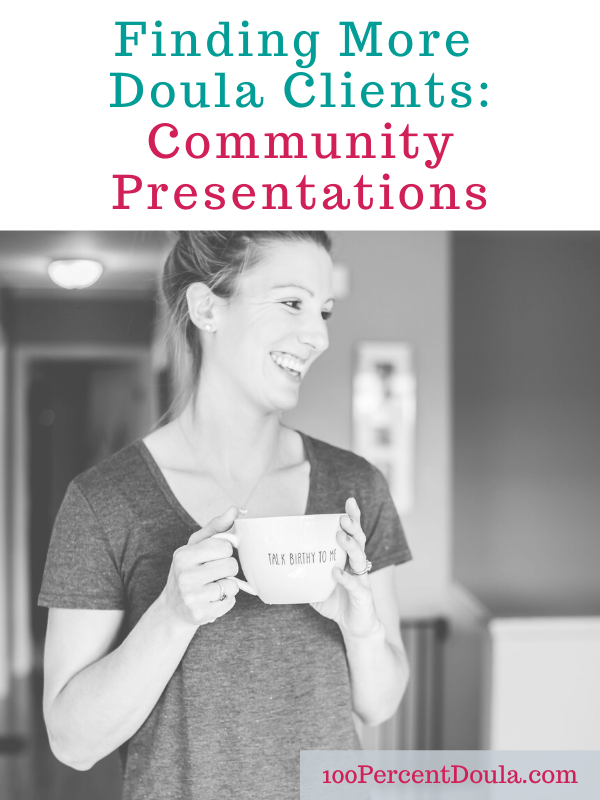 One of the ways that you can increase the number of clients that you get is to increase knowledge about doulas in general. Basically, the more people know about doulas, what they do, and where to find them, the more doulas will be hired.
Certainly, some of this increase in knowledge will come on an individual basis. This includes everyone that you meet and talk about what you do as a doula from your plumber to the person in line at the grocery store. Though going one on one is never cost-effective timewise and it doesn't usually translate into a quick turnaround in your client base. 
This means that trying to find the right people and doing more than one at a time is usually your best bet. Sometimes this looks like doing a guest spot in childbirth classes about being a doula. Sometimes this looks like doing a presentation on doulas for local civic groups. Or even hosting your own events. 
These events can be held at a variety of times and in a variety of ways. The nice thing about doing your own events is that you can largely dictate what they look like and where and when they happen. Once you find the right formula, rinse and repeat!
It is also important to note that you are not the right doula for everyone. You will host an event and someone will attend and hire another doula in your area. Don't panic! That's a great thing. A rising tide lifts all boats and the more people that hire doulas will translate into more people hiring you, even if it's not on your timeline.