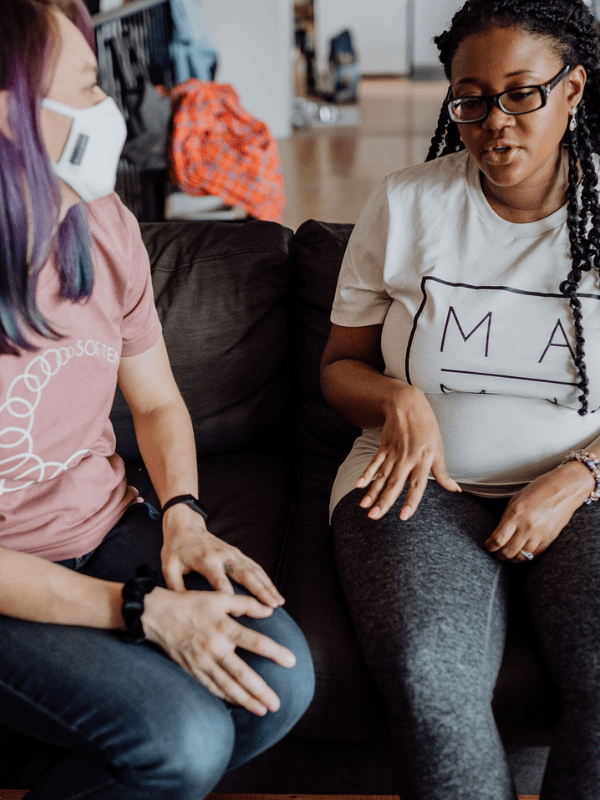 One way that I often talk about finding clients is to use local bulletin boards, forums, and Facebook groups. Join all the hyperlocal groups you can. Frequently, at least once a week, scan for pregnancy and birth-related questions that you can help answer.
Erica posts they have a pregnancy-related backache: "As a doula, I tell all my clients about the power of a rice sock…"
Clare is looking for a childbirth class recommendation in the group: "As a doula, I recommend my clients reach out to Helen at 123-4567 and Cheryl 233-9876. They rave about them!" (Be sure to tag Helen and Cheryl if they are in the group as a way to let them know you shouted them out.)
Before you know it, someone will post: "I'm looking for a doula!" And Erica and Clare will tag you! Then all you have to do is to stop in, post your contact information and thank Erica and Clare. You don't even have to do hard sells, in fact, it's best if you don't.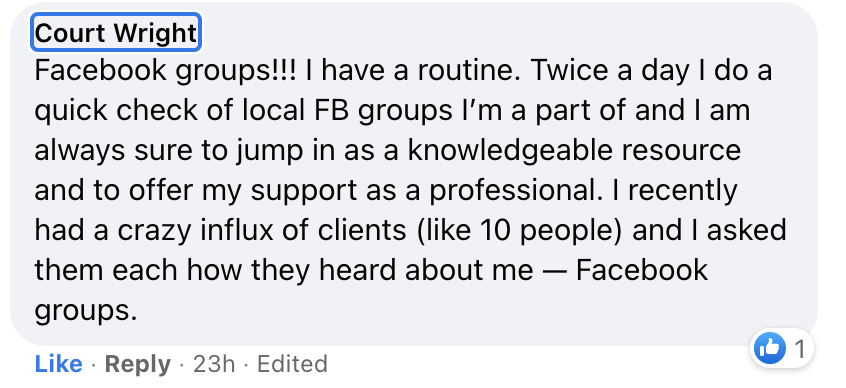 Does this have to be Facebook? Nope, not at all. This can be any kind of group that has the ability to post messages. If you can't find a hyperlocal group, consider starting one for families in your area. This can be a general parenting group or it can be specific to a targeted market like VBAC clients, home birthing families, families expecting multiples, etc.