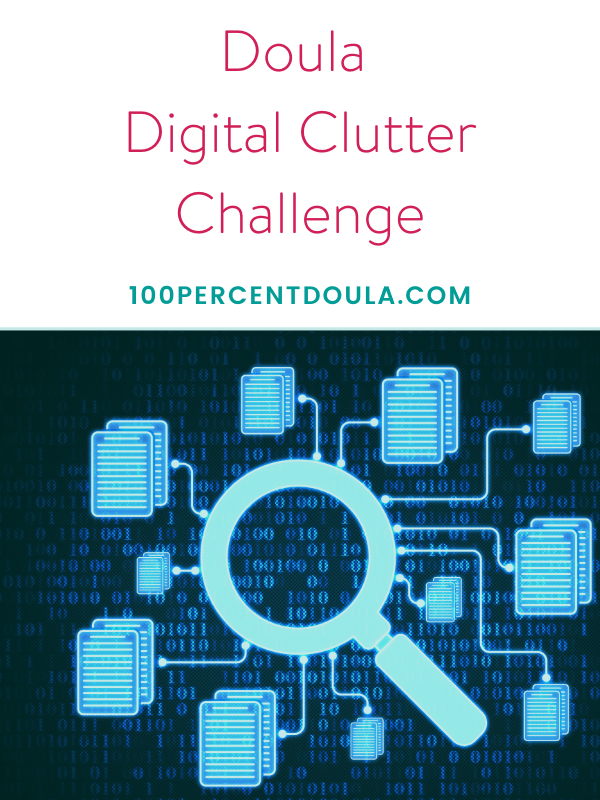 What is digital clutter?
If I were to ask you to define clutter, you'd probably think about that junk drawer in your house, or a shelf of knick-knacks that sits around collecting dust, or that collection of massage tools in your birth bag that you haven't used in ages. Digital clutter is like that but on digital devices.
The truth is it's really easy to have digital clutter. Think of that inbox that is full of emails, the subscriptions you forget to hit unsubscribe on, the files on the desktop, or even apps on your phone or device that you never use anymore. (Don't tell my tweenage daughter, but yes, it's the 100 selfies you took with my phone when I wasn't looking. I really only need 23 of those!)
Some special places you might look for digital clutter as a doula:
Client files (current and old)
FIling system for clients
Business emails from clients and others
Photos (I know I wind up with birth photos on my phone that years later I can't identify who that placenta belongs to in the photo.)
Inquiries for your business
Bookmarks (Do you really need three copies of what to pack for labor?)
Have you looked at your Google Drive lately?
Do you have multiple phone numbers? Websites? Email addresses? Profiles?
Why should you care about digital clutter?
Digital clutter can have the same negative effects that physical clutter has on you. It can:
Make things difficult to find
Drain your energy
Lead to avoidance behaviors
Physically slow down your devices
As a doula, if you have gone paperless, you may also have a lot of files. The organization of those files can also possibly clutter the space. Having a good filing system to help you use and find the files easily can be a part of a digital clutter management system.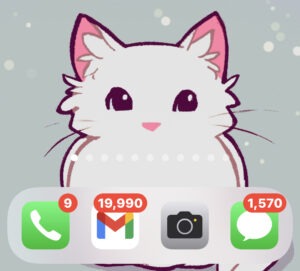 How to cope with digital clutter
So how do you get rid of digital clutter? Well, that is something that takes time and effort. You can think about it in two ways:
You need to think about cleaning up the clutter (e.g. removing the old files, sorting things you do need to keep in an easy to manage way, etc.)
Going forward you need to prevent new clutter. This means having a system in place.
My advice is to sit down and think about the system and structure first. You might even commit this to paper or an online document or note.
Doula Digital Clutter Challenge
Are you feeling a bit overwhelmed thinking about it? I know I sure was when I realized how many times I had to type in the file name I was looking for multiple times a week and wade through lots of things that would pop up. I've probably lost at least an hour of my year looking for one file alone. I'd love to have that hour back. Imagine how many other files I do that with and how much time that adds up to over the course of the year?
To help you save time, even if you just tackle a little bit of that digital clutter, even if you just move forward from today, I've got a free three-part Doula Digital Clutter challenge for you. Sign up and get started working on saving time and mental energy.