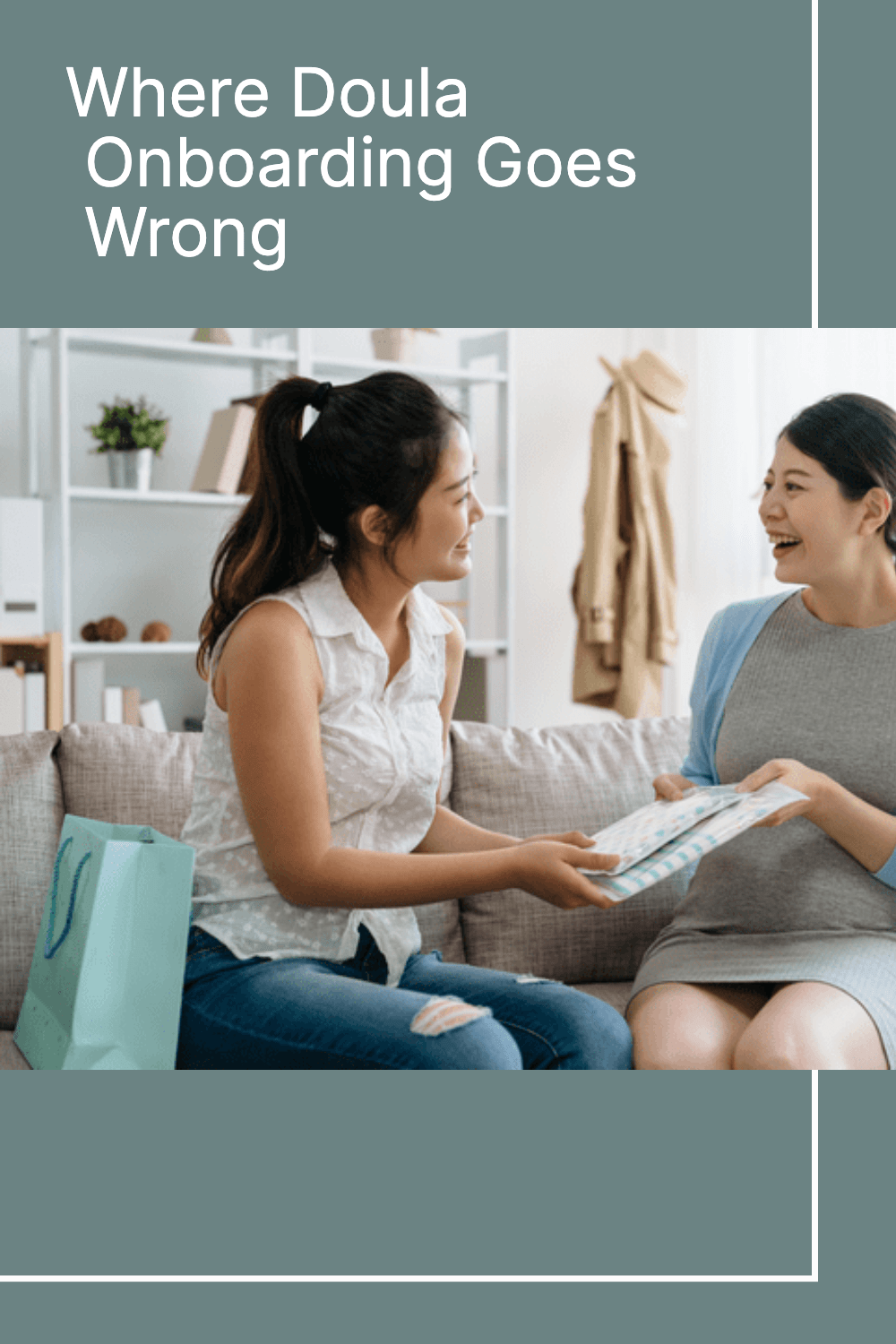 One of the things that doulas often do is focus on how to get new clients. This is certainly an important part of the doula business. Our business model is unique in that our clients only use our services for short periods of time and are generally repeating the service only once or twice, with a few exceptions.
In business, it is well known that many companies focus on getting a client in the door. what happens after they sign as a client is often an afterthought. Up to 30-70% of customers in a traditional business model are lost in the first three months because of the lack of attention after the sale.
Think about your doula client onboarding process. Someone signs a contract, send in their payment, and you send an intake form. When do you have the next contact?
While some of this depends on how close their due date is to when they hired you, it would not be unheard of to go a month or more from hiring to the next contact for some doula businesses.
Does that show your client that you care? Or that you're attentive?
They may not need you in that time period. They may not be having the baby, seeing their provider, or having any special questions for you, but this is a missed opportunity.
What can you do to let them know that you're glad they chose you and that you can't wait to serve them?
While this could be a small "Welcome to the Practice" gift, it could also be a handwritten note card with a pretty affirmation tucked into it. Taking that time to write a note and drop in a card can be a game changer for how they feel. Other ideas include:
A rice sock in your company's colors
Knitted baby hat
Personalized affirmations you made on Canva and printed out
A client workbook with a handwritten note
Many more options!
Think about how you want your doula clients to feel in your practice and then brainstorm some ways to make that happen.
Finding ways to surprise and delight your doula clients throughout their pregnancy and postpartum not only makes them feel special, but it makes them rave about your services to everyone who will listen.