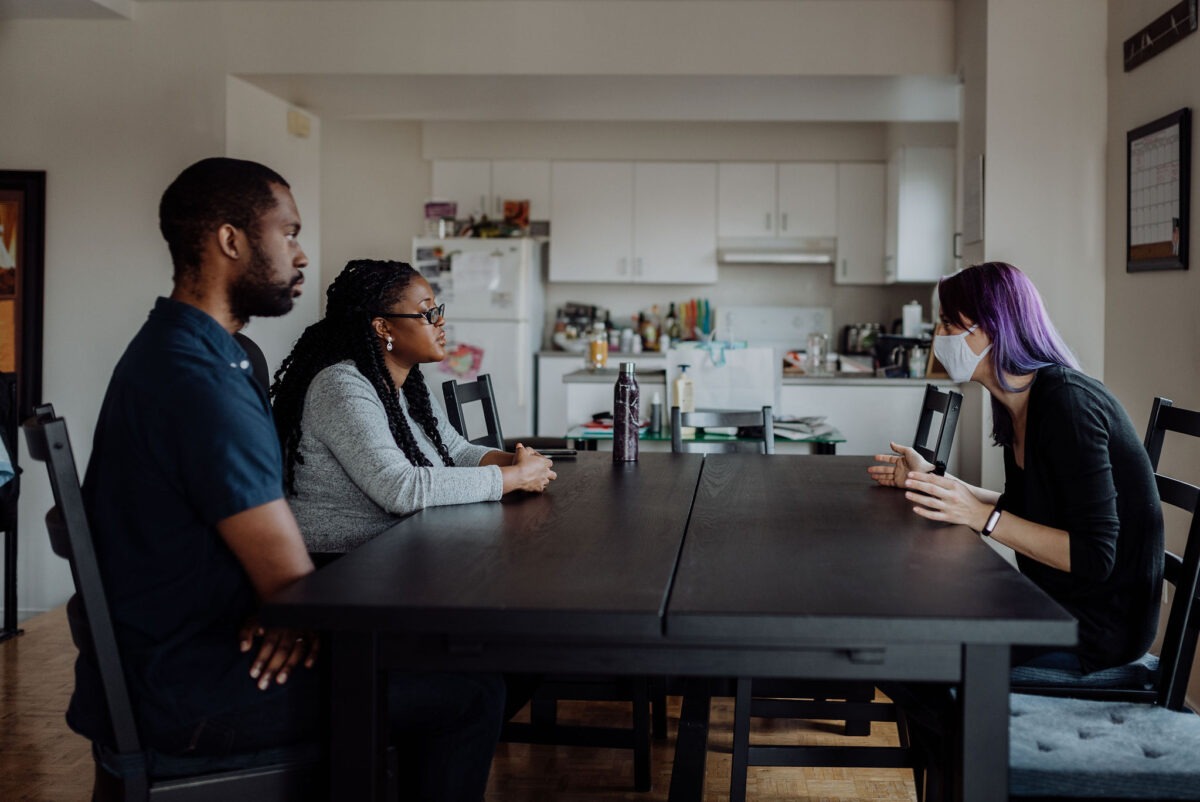 One skill that doulas are really good at is helping people take the complex choices involved in birth and distill them into a comprehensive and readable document, known to many as a birth plan.
Doulas pride themselves on being evidence-based and non-judgemental. They have experience and education that is often beyond what your average pregnant person would have. So a doula knows how things work in labor and delivery. We also know that being a part of the decision-making process can help increase satisfaction in birth.
These skills are used with our birth doula clients to help them write a succinct list of preferences as a communication tool to use with their provider to set the tone of their birth. We use all of the education and knowledge of those inner workings to help people set realistic goals and plans. Doulas also talk about the what-ifs… What if it doesn't go this way? What if labor is longer or harder than you plan for? What if there is a cesarean birth – what can we take from here and still make it a celebration of your baby's birth?
My doula clients are often overwhelmed by the enormous amount of decisions they have to make during normal labor when they know at that moment, their brain and body will be really busy. A birth plan gives everyone in the room a road map.
As doulas I probably don't have to sell you on the idea that a birth plan can be very helpful for people in the planning and practicing phases for our clients. So why don't we share the beauty of the birth plan with other people?
Consider offering your birth planning skills to people who are not your birth doula clients. This can be a one-off appointment where you help them organize their thoughts and get everything down on paper – without being on call! I actually love doing the birth planning with people, so this has been a big win for me. More birth plans, less call!
You could also use this as a try before you buy type thought. Someone may not be sold on the thought of a doula and they can get to interact with you in a meaningful way and then decide to hire you. Certainly, birth planning sessions are one way to attract potential new clients with a lower ticket item.
A birth planning appointment can be done typically in an hour or two. You send them some homework to prepare for the meeting, and you maybe give them a handout or two, and you go from there!
What's stopping you from having birth planning sessions?
Want more? There's a whole class on how to design birth planning sessions and get clients, it includes CE from DONA International.