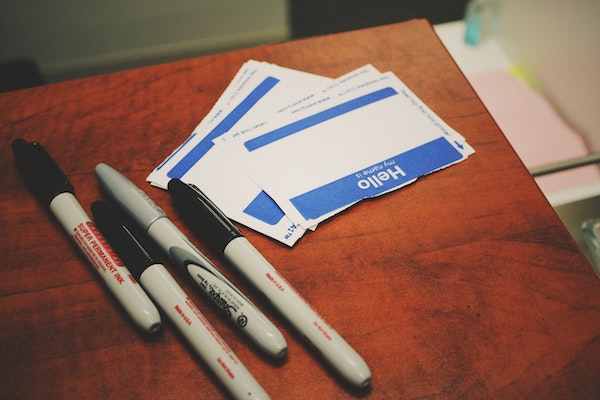 One of the things that you may be thinking about is, what you call your doula business. This is something that some people thought of immediately as soon as they decided this was the course they wanted to take with their life. Other doulas wind up being terrified of picking a name. They're also doulas who don't think about it at all.
The truth is it does not matter where you fall in this spectrum as long as you don't keep a name from holding you back. (I've heard this from more than one doula.)
There are some things to think about when naming your doula business:
Is your business name hard to spell or remember?
Does it require knowledge to be in on the joke?
Is the name taken already? Even in another state or country? (You can search for names in the Secretary of State's database.)
Can you get the .com version of it for your website? (You should do this even if you intend to use the .org, .info, etc.) You can even start with the website in mind. (Try this tool.)
Will the name grow with your business? OneDoula.com – what happens when you go into the partnership model?
Can someone tell what you're doing by the name? BirthDoula.com versus FruitTreeBirthing.com
Test it on Google AdWords to figure out how it will work in search engines.
Avoid trendy names, gimmicks, or words. (Amniotomy Doula Services, anyone?)
Location-based – this can be very helpful for search engine optimization, but be careful it's not too close to someone else, and it's probably not a great idea if you move a lot.
Get feedback on your name.
While it's essential that you like the name you choose for your business, getting some feedback on the name can be very helpful. This doesn't need to be a committee decision or even a vote, but it can be if that is helpful to you. Listen with a critical ear to the feedback you get. Have a series of questions you ask people: What do they think the business would be given the name? What thoughts or images does it evoke, etc.?
No matter what name you choose – remember, if you grow out of that name or decide down the road it wasn't the right name, you can always rebrand and rename your doula business. It's good enough for right now.