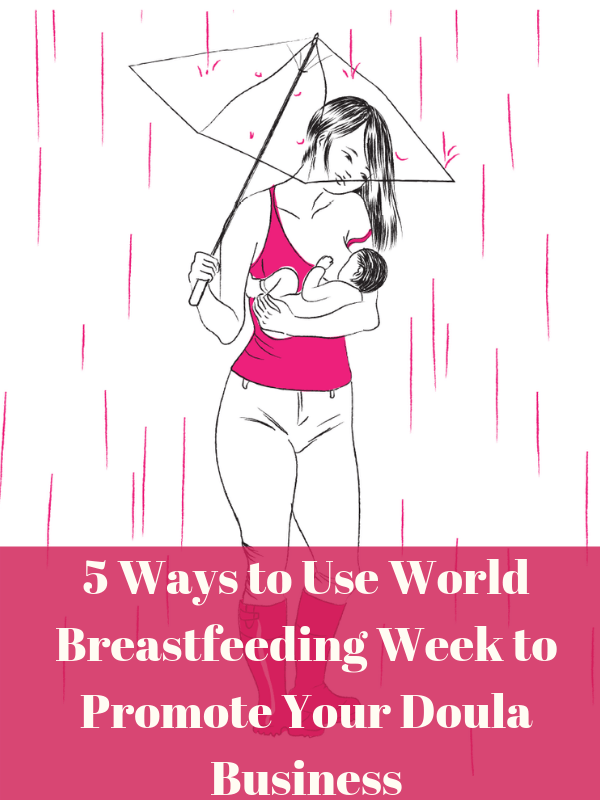 Every year the first week in August is declared World Breastfeeding Week. This is a time for families and professionals to gather in celebration of breastfeeding. It's also a great time for education and this may be used as a chance for you to help grow your business.
Here are five easy ways to use World Breastfeeding Week to promote your business.
Consider writing thank you notes to all the lactation professionals that you have worked with in the past year. It is a great time to touch base with them and let them know that you appreciated their services and that you are celebrating them and thinking of them this year. For an extra boost consider putting a $5 gift card in for a local coffee shop.
Consider donating a breastfeeding book of your choice to a local mom's group or organization that deals with new families. Even if you are not allowed to have a gift plate inside the book, simply writing the organization a letter and letting them know that you appreciate them and want to help the families that they serve reach their personal goals and breastfeeding by education it is a way to reach out and connect with them. I've also used this time to donate a copy of Medications and Mother's Milk by Dr. Thomas Hale to a local pediatrician who was struggling to build their breastfeeding practice. You can also find Black doulas in the process of certifying and donate a breastfeeding book through the Doula Book Project.
Send a goodie basket to a local breastfeeding center. You might also consider sending it to a meeting with La Leche League leaders or another organization that has a lot of breastfeeding leadership in it. Yes this is a typical thing that people talk about all the time, but who doesn't love a tray of sweets? If you're really not wanting to send sweet things, a thing of bagels might also be ideal. Something that says thank you and I'm thinking about you. 
Consider hosting a conversation or educational class online or at a local bookstore or community center. This could be even as short as 20 or 30 minutes. There you will be talking about topics like the benefits of breastfeeding, working and breastfeeding, how to choose a pump… There are a lot of different places and conversations you could start with this mini-class, and it's an opportunity to talk about your business or hand out your business cards.
You may also want to take a smaller approach and consider writing letters to your state or local legislatures about issues like breastfeeding support, breastfeeding/pumping rooms for employees, and family leave policies. 
The list of ideas can go on and on. The goal here is to pick one or two things that you really think that you could accomplish and make that happen. It could be something that becomes a yearly tradition or something that becomes ingrained in your business. So perhaps you don't do the exact same thing every year but starting in July, you know that you will start to plan for how you will celebrate that first week in August. Be sure to check out the free resources at World Breastfeeding Week Headquarters. Then hop on over to our free Facebook group to tell us what you are doing to celebrate World breastfeeding week.