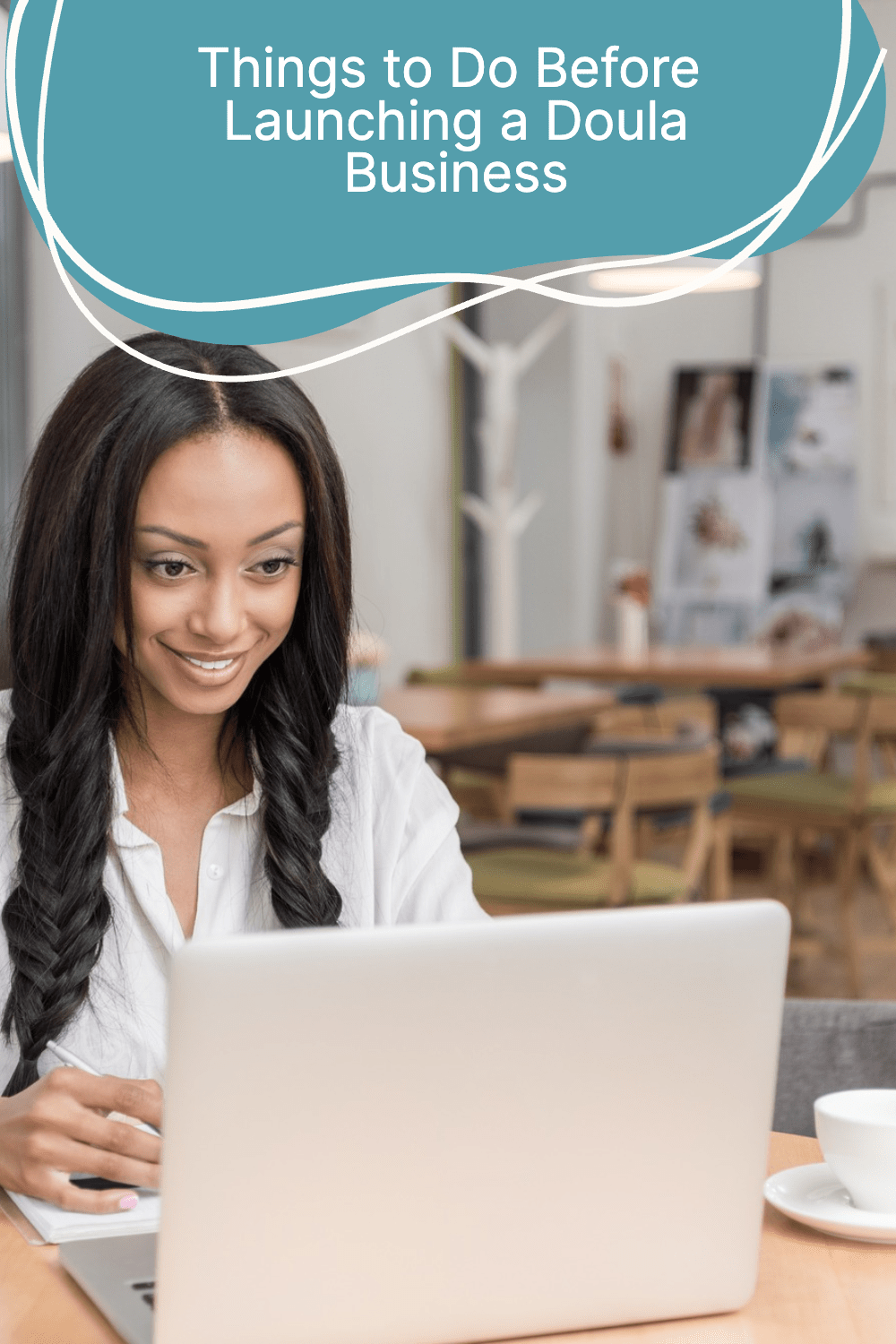 Your Must-Have Checklist
The world of doula work is a wild, wonderful, and rewarding place. Yet, having a business in this space can feel exciting and overwhelming at the same time. We dedicate this must-have business checklist to anyone who wants to enjoy success and continuous growth while doing what they love.
8 Steps To Launch A Successful Doula Business
Like any business, getting off the ground takes time and dedication. Have confidence in turning your passion into a thriving business after you:
Choose and Complete a Training Program
The first step in starting a successful doula business is to choose and complete a training program that will provide you with the tools necessary to succeed, including:
A strong knowledge of childbirth or postpartum education
Ways to provide comfort measures for laboring people
The understanding of how to navigate common complications
Establish a Business Identity
The type of business structure you choose will depend on several factors, including your state laws and how you plan to operate.
Starting a sole proprietorship is the easiest way to get started with a doula business, but it's also the least secure option. Many doulas operate under an LLC (Limited Liability Company) to help separate personal assets from their company's. Other options include C corporations and S corporations, both very complex business forms most small businesses find unnecessary.
Register Your EIN
The EIN is a unique employee identification number used for state and federal taxes. You can find information about registering for an EIN on the IRS website.
Set Up Business Bank Accounts
Having a separate bank account for your business will help you avoid mixing personal and business funds, make it easier to keep track of your finances and protect personal assets from potential legal issues. Plus, if you opt for a credit card with rewards points on every purchase, those points can help pay for future travel expenses or other investments.
Determine Your Prices
You'll want to ensure you charge a price above your cost but not so high that you'll need help getting clients. You can establish a doula fee by either:
Calculating your hourly rate by determining how much time you spend on each client and your out-of-pocket costs.
Observe other doula rates in your area and adjust yours according to your niche or experience.
Create a Marketing Plan
Your brand is the first thing people will see when considering hiring you and it helps them decide if you're the right fit for them. While making your doula business plan, try to:
Choose your business name carefully. Your doula business name should reflect your offered services and who you want to serve.
Identify your target audience. Your target audience includes those most likely to hire or buy from you. With audience insight, you can better connect to potential clients on an emotional level.
Have consistent branding. To appear professional, we recommend that all your marketing materials feature the same logo, color scheme, and theme.
Launch Your Online Presence
Once you've figured out the details of your business model, it's time to start achieving your goals and telling people about what you do! Do this by establishing your business website or using social media platforms like Facebook and Instagram.
Learn From Others
To gain consistency faster, it helps to learn from those who have gone before you. Find out what others do right and accept advice on improving your business.
Access 100% Doula's Proven Business Foundation Program
Starting a business is challenging. That's why we created our doula business foundation course to help doulas and doulas-to-be access to the tools and support needed to avoid common pitfalls, build a rock-solid business foundation and enjoy long-term success.
Sign up for the 100% Doula Course today to make your business dreams a reality.