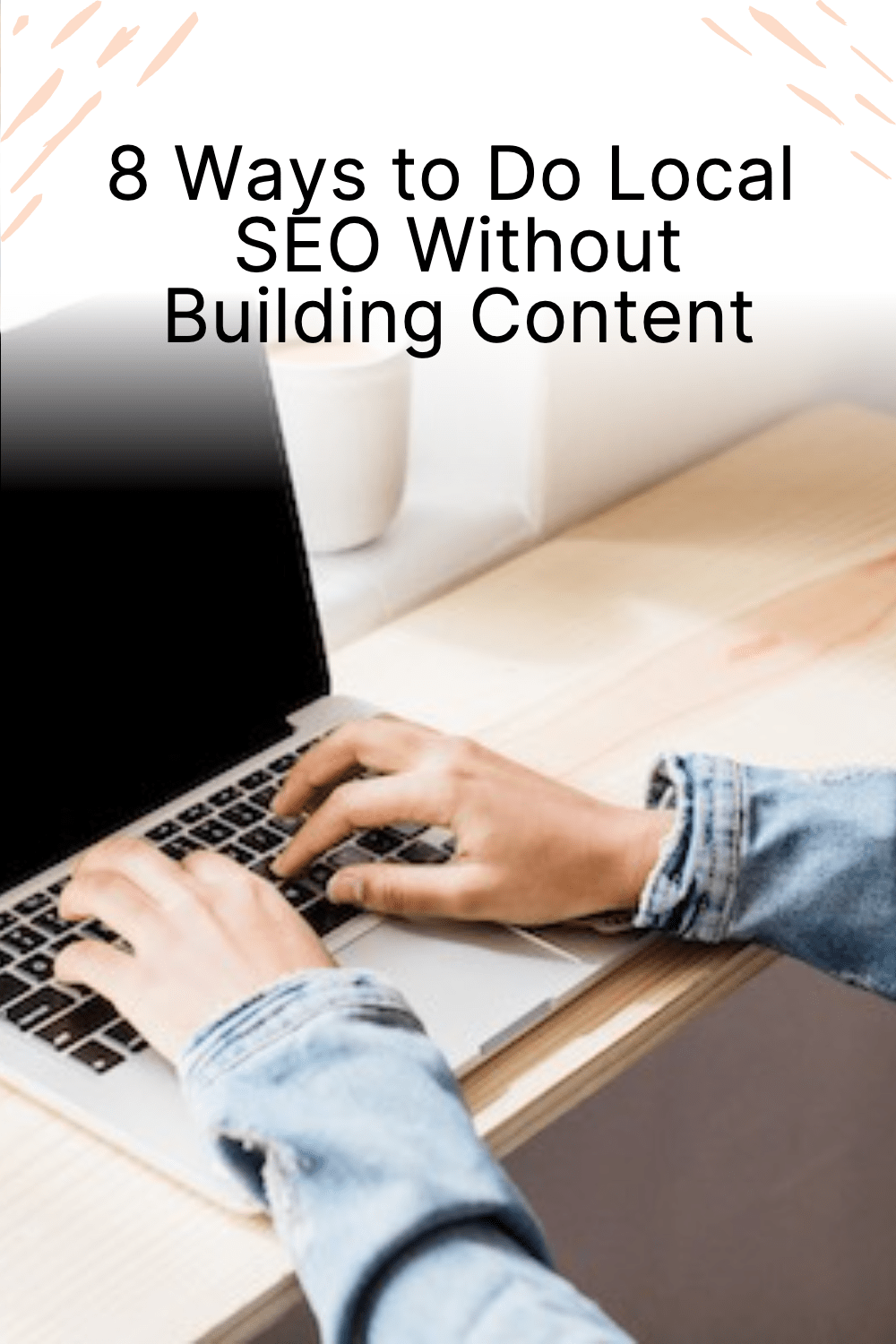 Local search engine optimization (SEO) is a crucial component of any doula business. You don't want to attract just any families, you want to attract families who are in your doula service range. If you want to win at local SEO, but you don't want to depend on content marketing, you can do that! There are other techniques you can use to succeed. For instance, you could switch your focus towards usability and building a community.
Try these strategies to attain high local rankings in search engines:
Consider building a community. Perhaps you're good at bringing people together. You could create a forum or build your social media presence devoted to the needs of your potential clients. This can be a generic parenting network or have a specific theme like VBAC, home birth, multiples, pregnancy after loss, etc. As this community grows you can then send your audience your offers.
Use a brandable domain for your doula work. If you go back a few years, everyone was trying to build their websites on domain names that exactly matched their keywords. This worked for a while, and you could rank these websites near the top of the search engines with very little effort.
Nowadays, things have changed and brandable domains are the way to go. When you create a doula brand, you create a unique presence for your business, essential when attempting to rank locally.
Build an intuitive, responsive website. Even with the free web-builder software available today, there are still plenty of local businesses with poor websites. Sometimes it's best to pay for an expert to create a professional website – especially if you want to outrank these poorer websites. You can usually tell using things like Google Analytics and other paid versions how much traffic is coming from mobile. A responsive website is essential to ensure that the website works on all devices. These days, most web traffic comes from mobile devices, so you must make your website mobile-friendly in addition to desktops.
Use on-page SEO. To rank highly, it's important to optimize your doula website. Ensure that each page on your website is optimized with a title, heading tags, and properly labeled images that talk about you, your doula business, and what you do as a doula and offer for you clients. Choose keywords that are appropriate for your website without stuffing keywords (using them in a way that would be unnatural in speech).
Forget about trying to rank globally, but instead, look at adding local place names. For example, "doulas in Chicago" instead of "doulas."
Speed up your doula website loading time. Website loading time is a ranking factor that many website owners fail to address. If your website is slow to load, users will click off it quickly. This high bounce rate will have a negative impact on your SEO efforts. There are a lot of tools that can help you identify if this is happening and maybe even how to tweak it.
Verify your birth business with Google My Business. If you want your business to appear on Google Maps, you'll need to verify it with Google My Business. Once you've done this, your business will have a greater chance of appearing on the map on the first-page search results every time someone looks for a doula in your area.
Build local citations. Citations are when your business name, address, and phone number are listed on the web. These citations help to boost your visibility on Google Maps and the local search results. The more of these your website has the better your website should perform. You might also think of these as backlinks. You might be able to help other local birth people by providing the same. Imagine at the end of a blog post on childbirth education classes if you shout out by name, address, and URL a few local educators.
When considering how your information is out, be consistent with the wording across all your listings. If you are not consistent, it may harm your overall visibility.
Earn reviews from previous clients. Encourage your former clients to publish reviews of your doula services. These reviews help to build trust in the search engines, plus you will be building trust in the general public too. You can gather them personally via email, through Google, or sites like Meet Your Doula, or Doula Match.
As a doula, you can use SEO on your business website to help drive more traffic with less content. This means that you will have to choose your words carefully. You can use various tools like Yoast and others to help you write better SEO content for your website and to help you increase your search ranking for specific keywords.
If your aim is to succeed at local SEO, you won't need to focus too much attention on content marketing.