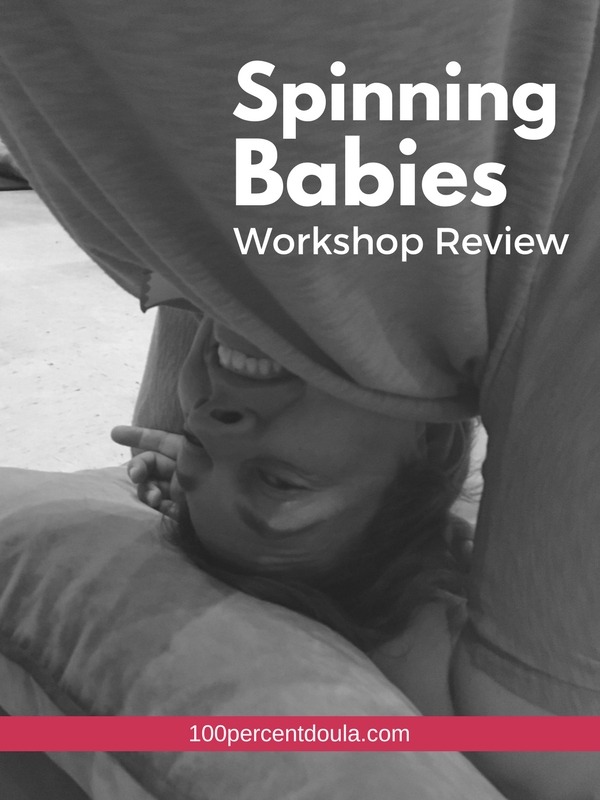 If you are a birth doula, then it is very likely that you have heard about Spinning Babies. Most doulas have even visited the website or directed our clients to check out a page or two.  Spinning Babies is all about fetal positioning.  Founder, Gail Tully, has made Spinning Babies her life's work and has gained praise and respect for this important work in the field of birth.
If you have ever supported a client with a OP baby and felt the frustration of not really know what would help encourage the baby to rotate, then you probably would jump at the chance to learn something that would make a difference.  When Tammy Ryan planned to come to my area and teach a Spinning Babies Workshop I was thrilled and excited about learning.
On Saturday August 20th, 2016, the fellowship hall of a church just north of Atlanta was filled with women gathered to learn Spinning Babies techniques.  Everyone was ready to go and ready to learn.
Who was there? 
One of the things that I loved best about the class was the mix of attendees.  The class brought together all types of providers that work with pregnant women.  The majority of us were doulas, but there were also certified nurse midwives, certified professional midwives, labor and delivery nurses, chiropractors, massage therapist and childbirth educators.  I have never been in a training with such a variety of birth professionals and we were all in the same role that day.  We were all learners and this felt so good.
What was covered?
The first half of the class was devoted to anatomy, fetal positioning and pregnancy.  We learned a lot about the pelvis, ligaments and muscles related to pregnancy.  It was a lot of information, but Tammy kept my attention.  Before our break for lunch we learned about belly mapping and about daily pregnancy that can be done to encourage optimal fetal positioning.
We were up and moving around for the second half of the class.  This time was devoted to learning about fetal positioning in labor and birth.  We learned several different movement and positioning techniques along with when to use each.  We took turns practicing with each of us taking a turn playing the role of the pregnant women.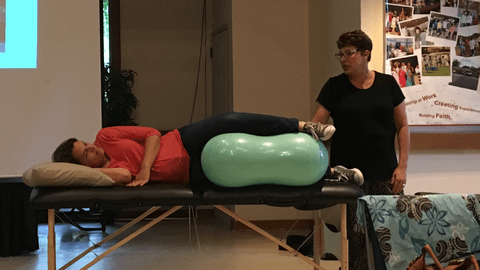 Doula's Scope of Practice
Tammy did a nice job of covering the doula's scope of practice and how spinning babies techniques relates.  The room was filled with many birth doulas and this is a topic that I feel is very important to cover.  She reminded doulas how to determine if anything is out of scope. While this didn't apply to everyone there, it can't hurt for all providers to hear about the doula's scope.
Summary
The opportunity to learn these skills in person and with my own hands was invaluable.  This type of information is so difficult to really understand unless you have someone show you in person.  I'll admit that in the past I have been frustrated with the Spinning Babies website. I knew there was so much good information on the site, but I just couldn't quite figure out how to reach it (or understand it well for that matter).  I think these techniques are difficult to learn in a virtual environment.  Now that I have completed the workshop, I feel great knowing that I have more 'tools' to bring to my doula practice.
I recommend the Spinning Babies Workshop to all birth workers.  Attendees will come away with more knowledge about fetal positioning and some real practical ideas for working with your clients.
Workshops are held all over the world!  Check out the site for a full schedule or bring one to your area.
Sneak a Peek into the Workshop
Tammy gave me permission to post some videos on Facebook Live during the workshop.  I think this is a nice way to take a sneak peek at the class.