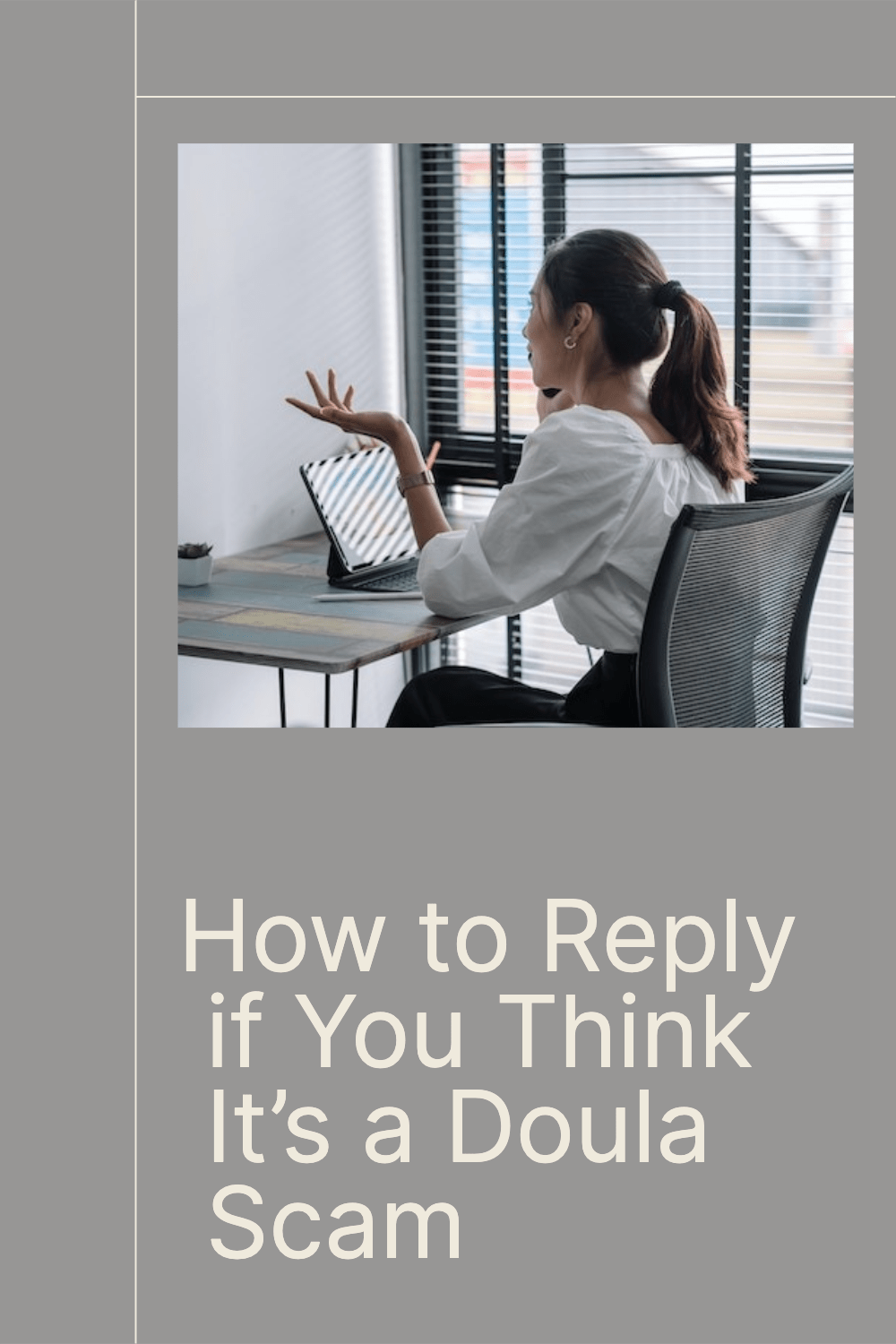 Doula scams are a thing and I've written about how to tell if you're getting scammed. The fastest way to do that is to ask for money, even a small amount. If you're not sure how to say it, here are five sample responses you could give asking for money before you continue:
Variation 1:
Hello! Thank you for your interest in my doula services. Please note that my services require a fee, and a deposit must be submitted prior to any further communication. I'm happy to answer questions once the deposit is made. Looking forward to supporting your birthing journey!
Variation 2:
Greetings! I appreciate your inquiry about my doula services. Kindly be advised that all my services have associated fees, and a deposit is necessary before we can proceed with further discussions. Once the deposit is received, I'll gladly address your concerns. Excited to be part of your journey!
Variation 3:
Hi there! It's great that you're considering my doula services. Do keep in mind that there is a fee for all services, and I require a deposit before continuing our conversation. After the deposit is paid, I'm eager to assist you with any questions. Thank you for understanding!
Variation 4:
Hello! I'm glad you're exploring my doula services. As a gentle reminder, my services come with fees, and I ask for a deposit before any further communication. Once I receive the deposit, I'll be more than happy to help you with your inquiries. I look forward to being part of your special journey!
Variation 5:
Hi! Thank you for reaching out regarding my doula services. Please be aware that a fee is applicable for all services, and a deposit must be made before we can continue our discussions. Upon receiving the deposit, I'll be delighted to answer any questions you have. I'm excited to support you during this time!
They are all firm, but polite. At the end of whichever variation you choose, be sure to tell them how to pay the money you're asking for so that they can actually pay if it is not a scam.
It is crucial for doulas to be aware of potential scams that could exploit their professional skills and cause emotional distress. By setting clear boundaries and requiring a deposit before proceeding with any further communication, doulas can safeguard themselves from such fraudulent activities. It is essential to maintain a professional approach, remain vigilant, and educate oneself about the warning signs of scams in order to protect not only your own well-being but also the integrity of the doula profession.