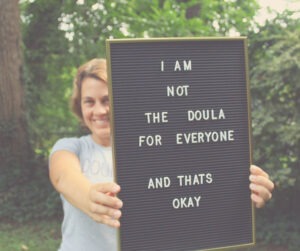 Being a doula is the greatest profession in the world! Our goal is to celebrate the doula profession and to provide a valuable resource for everyone who calls themselves a doula. We strive to blog about relevant doula information and provide top quality resources.
We are devoted to the cause of helping doulas with their business goals. Whether it is providing products, services or training we are always working towards furthering the profession and supporting the wonderfully passionate people who call themselves a doula.
About Alice
Alice is the owner of the doula products company YourDoulaBag.com and the creator of the doula business management program YourDoulaBiz.com . She is in her 13th year working as a birth doula and 7th year teaching as a Lamaze Certified Childbirth Educator. Alice is clearly passionate about doula work! Alice also love videos and watch them at videos here.